Today on this Thursday Bucky & Sully Show, we had SABRES GALORE and we also obviously prepped for the Bills bye week by breaking down the teams successful week versus the Jets and the expectations of Josh Allen starting at Jacksonville. We also had a chance to recap the UB Football Bulls loss last night at the hands of Ohio last night and reacted to their potential for a ranking and a bowl game. 
Mike Rodak of ESPN.com and the Tim Graham Show right here, Wednesdays at 4pm joined us to wrap up the week going into the bye week for the Bills and forecast into the future alittle bit with some of their matchups coming up down the road.
Any chance the Sabres can keep this winning pace (4-0-1) up for the long haul? Can they make a playoff push? They got Winnipeg, Minnesota and Pittsburgh in their next three matchups.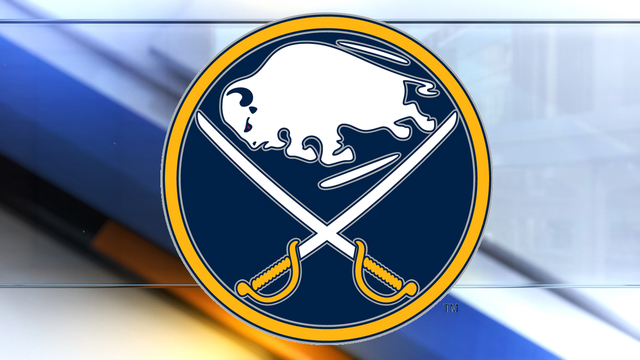 Our buddy and weekly Fantasy Football Expert/guest Eric Ludwig joined us to talk fantasy strategy for YOUR team going into this week 11 of the NFL season. As always he brought IT and he laid all of the necessary fantasy football knowledge you expect every week. Need fantasy advice? Hes your guy and OURS! Hes always available at FantasyFootballers.com and GridIronExperts.com 
Buckys BUCK UP did not fail to impress us, as always. He went ham on someone that everyone can relate to…but would you want to? We also got a very SALTY SULLY in the third hour and he never hesitates to make it a great rant!
Our THERMOSTATS were HOTTER THAN EVER and they showed the mercury at the end of the hour!
Back tomorrow @ 9!
HOUR 1: Kicking off the show, we discussed the disappointing UB Football Bulls loss to Ohio 52-17 and the ramifications on their rank and bowl eligibility. Where do they stand now? We also touched on UB Mens Hoops and their promising season & potential major success down the road. Obviously we HAD to check in with the RED HOT Sabres who have a game tomorrow night at Winnipeg…can they keep their point streak going? Mike Rodak of ESPN.com stopped by the show to talk Bills going into the bye week!
HOUR 2: Bucky's BUCK UP kicked the hour off and it sure as hell made sense…maybe they'll respond? Eric Ludwig, our Fantasy Football God/Expert/Sevant came in to discuss and relinquish all of his fantasy glory on us for our teams and YOURS! Eric is great and he shows up every Thursday to drop his knowledge. Our set of ThermoSTATS were fiery and steamy and…well – you get the point, and they helped close out the hour.
HOUR 3: Bucky helped get Jerry SALTY the entire first two hours, and it paid off in Sully's SALTY SULLY which opened our final hour of the show. We got back into some Sabres discussion and what to expect from them and the successful point and momentum streak they have been riding. We also previewed the Thursday Night Football game tonight and the guys picked the game! Show SHOUTOUTS were awesome at the end of the day, in our final segment. Back tomorrow for a Friday show!